Movies
Movies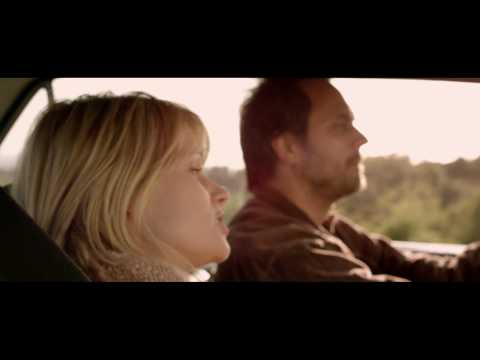 Audio clip: Adobe Flash Player (version 9 or above) is required to play this audio clip. Download the latest version here. You also need to have JavaScript enabled in your browser.
Ysanne composed the full original soundtrack to To Be Friends, starring Joelle Carter and Todd Stashwick. It's the story of a violinist and a cellist on a trip to Big Sur. This European style movie explores what it is to be the closest of friends. Ysanne's score is sparse and acoustic, recorded exclusively on violin, viola and cello, inspired by the beautiful cinematography of natural scenes in this feature film, and the melancholy story portrayed. Ysanne also coached the actors how to 'fake' playing violin and cello, and she was a body double for some of the close-ups of the violin, including the shot in this trailer.
Written and Directed by James Eckhart, with Executive Producer Aaron Eckhart.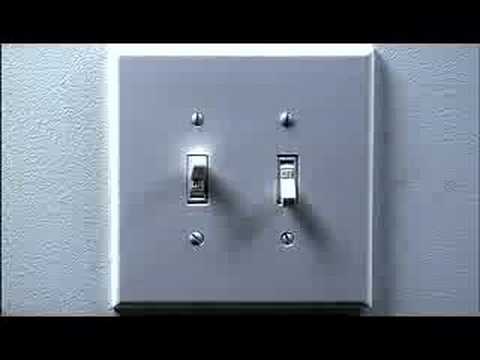 Art movie featuring Donald Sutherland, Tilda Swinton, Cat Power and many other leading actors. Directed by internationally acclaimed video artist Doug Aitken, this movie was projected onto the outside of the Museum of Modern Art in New York. As such, it is believed to have been the most viewed artwork ever commissioned by MoMA.
Ysanne plays excerpts of Terry Riley's groundbreaking work 'In C', weaving these fragments along with her own original acoustic violin and viola melodies and harmonics into Damian Wagner's synth and percussion soundscape. Ysanne's strings provide the soundtrack to the segment that features Tilda Swinton. In fact, Tilda Swinton is portrayed on screen 'fake' playing a violin that is sync-ed in real-time to Ysanne's real violin. So, Ysanne is the sound of Tilda's screen performance.
A beautiful collaboration.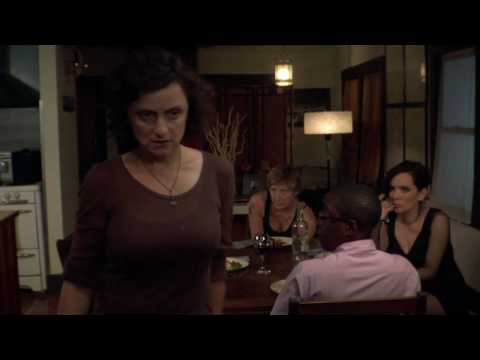 Audio clip: Adobe Flash Player (version 9 or above) is required to play this audio clip. Download the latest version here. You also need to have JavaScript enabled in your browser.
Audio clip: Adobe Flash Player (version 9 or above) is required to play this audio clip. Download the latest version here. You also need to have JavaScript enabled in your browser.
Ysanne composed the full original soundtrack to The Owls, a feature film noir starring Guinevere Turner (The L-Word). Her score was composed for a rich instrumentation, including strings but also with horns, real and programmed drums, vintage synths, drum machines, stand-up bass, vocals and piano. The movie is intense and driven, and enhanced by a very full movie score. It's a murder mystery set in Southern California's desert somewhere near Joshua Tree. The story of a group of older, wiser lesbians (or owls for short), the movie features a truly innovative mix of fictional footage and documentary interviews with the protagonists in character and the actors who play them as themselves. It premieres at the Berlin Film Festival to critical acclaim, and has since toured to film festivals internationally, including Seattle, Seoul, and Torino.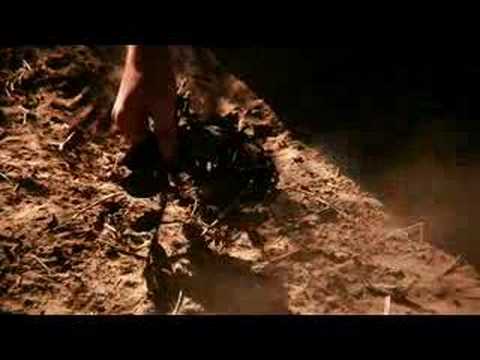 Ysanne was the Orchestra Contractor as well as playing strings for this epic sci-fi movie. Based on a short story by Ray Bradbury, the great American science fiction, horror and fantasy writer best known as the writer of such movies as: Something Wicked This Way Comes, Fahrenheit 451, It Came from Outer Space, and the the classic TV show The Twilight Zone.
The Magician
Classic 1958 Danish movie directed by Ingmar Bergman, currently unreleased in the US. Live soundtrack composed and performed by Ysanne, Richard Stein (guitars / Kaospad), and Doug Lunn (electric bass / percussion / keyboard). The premier of the ensemble's live soundtrack was on June 24 2008 at the Silent Movie Theatre in Hollywood, played to a sold-out audience. Great press in FlavorPill and BoingBoing. Engineered and assisted by Peter Johnson.
The Battle of Algiers
Live soundtrack composed and performed by Ysanne and Asian Dub Foundation. Classic 1966 French movie with a cult following, now with a bang up to date breaks, guitars and strings soundtrack. Hard hitting, uncompromising, essential viewing for the 21st century. One of the most important movies ever made just got better.
Audio clip: Adobe Flash Player (version 9 or above) is required to play this audio clip. Download the latest version here. You also need to have JavaScript enabled in your browser.
Audio clip: Adobe Flash Player (version 9 or above) is required to play this audio clip. Download the latest version here. You also need to have JavaScript enabled in your browser.
Ysanne layered solo acoustic violins and viola for Christian Henson's epic soundtrack. Awarded Grand Prize at the European Fantasy Film Awards 2006, this heart-warming French production is an English language full length feature. The strings you can hear in these tracks are 'synth' samples with added 'real' strings recorded on top. Most people agree, the result sounds 100% convincing, just like a real symphony orchestra.
Let Them Chirp Awhile
Feature length film drama-comedy about two over-educated, mid-Western transplants struggling to make it as artists in New York City's East Village. Original soundtrack composed by Giulio Carmassi, with Ysanne's acoustic viola.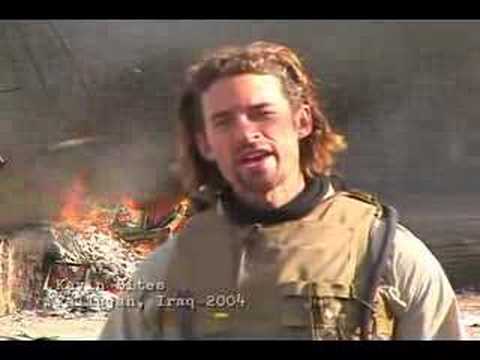 Feature length documentary about reporter Kevin Site's lone travels to every major war zone in the world in one year. Ysanne's strings are raw and rasping, tinged with Eastern and world melodies, reflecting the shocking images of war from Afghanistan to Somalia. Directed by Jeremy Porter.
Starting From Scratch
Third feature length film written and produced by Hollywood resident Stefan Lysenko, with a soundtrack music including music composed by Ysanne.
The Clouds (Half Life Films)
Thriller awarded the overall London winner of the prestigious British 48 Hour Film Challenge competition. Ysanne's soundtrack and sound design bring out the tension and suspense in this moving movie. Features Steven da Costa (Eastenders) and James Holmes (Edinburgh Festival), directed by Matt Harlock.
Shadowboxer (Manhattan Film Council)
Controversial American movie about a low income single parent family living in the Bronx. Superb cinematography and great acting make Shadowboxer a gripping piece of cinema. Ysanne's multi-layered strings add a classical juxtaposition to the gritty urban reality portrayed on screen. Moving.
Whoosh (British Film Council)
Music commissioned for this Lighthouse funded short film was never released. However, Ysanne's gently uplifting and nostalgic soundtrack stands the test of time, providing charming interludes that support the dramatic action of a young woman coming of age in an English seaside town.
---
Television
Big Love (HBO)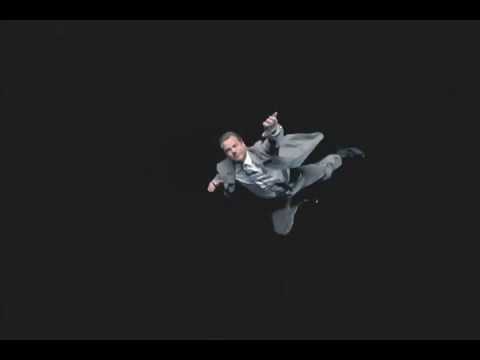 Composer Anton Sanko had Ysanne record strings for his score for Series Four of the highly acclaimed hit HBO television series, which won a Golden Globe Award.
Trouble at the Top (BBC2)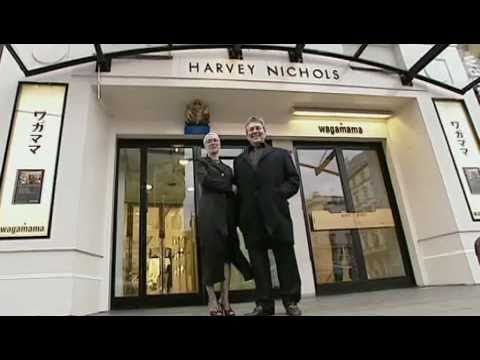 Documentary series about tricky business moments. The episode featuring Ysanne's music was directed by Chester Dent, and told the turbulent story of Terry de Havilland, cobbler to the stars, and inventor of the platform shoe.
Fame Academy (BBC1)
Ysanne arranged, performed, recorded and produced strings for Glenn Skinner's version of the classic George Harrison track 'Something' for this primetime show.
Crime Team (Channel 4)
8 part major prime time series broadcast during Autumn 2002 and Spring 2003. Each part of the series follows a team of celebrities investigating a crime from yesteryear, whether a parliamentary assassination from the 17th century, a gangland murder in London's East End in the 1930′s, or a rural death in Scotland in the 19th century.
Musically, the soundtrack covers an incredible selection of moods and themes, including: classic television themes; vintage recordings; atmospherics; classic horror; baroque; traditional folk style; 1950′s jazz; and dance music.
The entire Crime Team catalog of music composed by Ysanne is published by EMI Music, and is available through the prestigious KPM music library from Spring 2003.
Lonely Planet Guides (Discovery Channel)
The world's most watched travel program, Lonely Planet is viewed from the USA to India. Ysanne's music for Libya and Tunisia was based on the ideas of travel, leisure and adventure. Influenced by the harmonies, rhythm and instrumentation of the Middle East, the tracks range from house and world beats to atmospherics.
Correspondent (BBC1)
The BBC's Correspondent documentary series is a respected leading force for news reportage. Ysanne's co-write for their program 'Our Aging' is a hauntingly melancholy backdrop for an investigation into the problems facing Russia's elderly. The fragile violin melody is a classic tearful accompaniment to images of desolate snowy wastelands, long closed industrial areas, and disillusioned old men and women.
The Warehouse (Channel 4)
Youth entertainment show featuring pop bands, cabaret, comedy and new talent. Ysanne's co-write was the soundtrack to aerial dance troupe Hybrid's electrifying show. Her beautiful and gracefully uplifting electric violin melody inspires and reflects the swirling spins of the dancers and trapeze artists. Mesmerising.
---
Commercials, Trailers and Brand Identity
Real Steel
Movie trailer for general release in movie theatres internationally. Ysanne's strings were added to composer Kevin C. Teasley's soundtrack.
ChildFund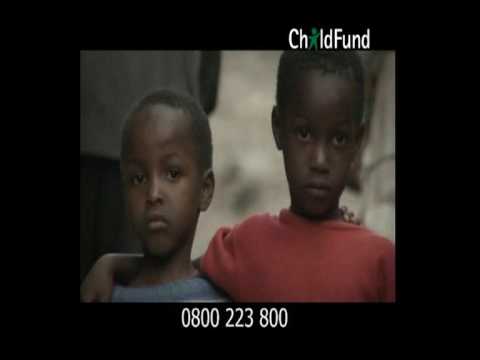 Television commercial for the international charity, ChildFund's Christmas campaign. Ysanne was commissioned to arrange and record orchestral strings for composer Bella Erickson's score.
Saboteur (Cimarron Group)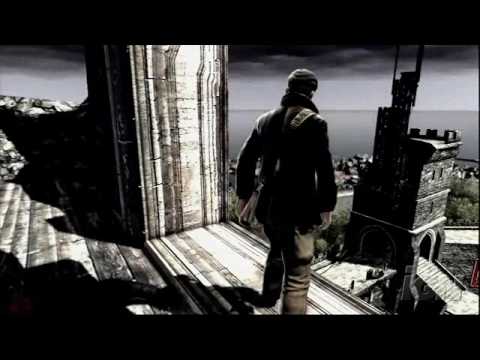 Trailer for the Xbox / PlayStation game, made for US movie theaters. Ysanne's strings provide the punchline for Kevin C. Teasley's soundtrack.
Millennium Dome Commercial (M&C Saatchi)
M&C Saatchi commissioned this soundtrack for their major Millennium Dome advertising campaign. The pop group Archive invited Ysanne to replace the original vocals in their track with her metal violin. The result is a driving and very memorable commercial tune that you can't get out of your head.
Inspiring Lives (Channel 4)
This brand identity film was made for cinema and ran before the main feature in most UK cinemas for a six month period in 2001. The film runs for about 1 minute and features a selection of people watching Channel 4 on their TV's whilst living their lives. Ysanne features in a close up relaxing wrapped in a towel on a chez longue in a French baroque apartment. Sensuous and classy, this "ident" is a beautiful piece of film.
Dancing in the Street (BBC2)
Funky cover version of this classic pop song for the BBC's youth and music festival. The ident features Mee playing her violin on both the soundtrack and on camera.
Organic Delivery Company (Resonance FM)
Weird and wonderful radio ad for London's independent art radio station. Modern pipe organ composed and played in Victorian grandiose style, then extreme filtered to sound like a vintage recording. High camp comedy powerfully grabbing audience attention.
---
Multimedia
Creative Review DVD 07 (Abbey Road Interactive)
Special DVD from leading design magazine, Creative Review, curated by Roanne Bell. DVD 07 features award-winning work set to Ysanne's stylish music soundtrack and sound designs. Released December 2003.
Fmagazine.com
Ysanne was commissioned to set her interview to music for this pioneering broadband magazine. The interview was then streamed with Flash animation, highlighting her key phrases. Ysanne's music was also extensively featured for a six month period on their popular streaming jukebox.
www.jilliebushell.com
Jille Bushell Associates is a leading events production company and one of Ysanne's agents. They commissioned an original soundtrack for their website featuring Ysanne's unique metal violin sound.
Creative Review's DVD 03 (Abbey Road Interactive)
A DVD compiled and released by the UK's leading design magazine, Creative Review. The DVD showcases design and creative talent, and features Mee + Clemo's 'Metal on Water' track alongside work by Chris Cunningham, Squarepusher and Tomato, plus MTV idents by Made Thought.
---
Opera, Theater and Dance
Ysanne played violin and viola on stage as a part of a play about Andy Warhol's muse, Edie Sedgwick, presented at the REDCAT theater in the Walt Disney Concert Hall complex in Los Angeles. Written and directed by David J (Bauhaus / Love & Rockets), the band consisted of David on guitar and vocals, Michael Berg on guitars, and percussionist David Raven.
The play ran for a week at this great theatre, to excellent reviews in the Los Angeles Times, LA Weekly, Flavorpill, and the UK's leading weekly music magazine, NME.
The Chanteuse and the Devil's Muse
Ysanne's violin, viola and cello were prominently featured in this live stage show based on the infamous Black Dahlia murders. Written and directed by David J (Bauhaus / Love & Rockets), the band consisted of David J on guitar and vocals, Ysanne on strings, and Ego Plum on keyboards.
The play ran for two weeks at The Bootleg Theatre in Los Angeles, to excellent reviews in the Los Angeles Times, LA Weekly, LAist, and LA Stage Times.
Gaddafi – A Living Myth
Audio clip: Adobe Flash Player (version 9 or above) is required to play this audio clip. Download the latest version here. You also need to have JavaScript enabled in your browser.

Groundbreaking original new composition by Asian Dub Foundation's Steve Chandra Savale, commissioned by the English National Opera, and premiered at London's Coliseum Theater, by Trafalgar Square. Ysanne created electric violin melodies, fragments and textures which were featured throughout the opera over live orchestral strings and futuristic synth, electronics and breaks.
The Love Cloud, Venice Biennale
First performed at the 50th Venice Biennale, The Love Cloud is a deeply moving modern setting of a fifth century poem by Kali-dasa, the Shakespeare of India. Directed by Peter Sellars, (English National Opera's Nixon in China, Glyndbourne, The Merchant of Venice at Shakespeare's Globe) the tale is set in Guantanamo Bay, as if related by Afghani prisoners of war. Ysanne was invited to perform alongside Chandrasonic and Dr Das from Asian Dub Foundation, composing and performing original material using technology, electric violin and vocals.
Dreams of Anne Frank
US Premiere of British playwright Bernard Kops' account of Anne Franks' life. Directed by Robert Castro, with music composed by David Burman, Ysanne performed the soundtrack with acclaimed Los Angeles studio jazz musicians Mitch Forman (piano) and Phil O'Connor (clarinet / saxophones). The music the trio made ranges from klezmer to free jazz.
Hyper-Active
Co-written with DV8′s John Paul Zaccarini and Pete Coyte, Diaspora is the soundtrack to John-Paul's circus fueled dance show 'Hyper-active'. The soundtrack features Ysanne's metal violin alongside synth atmospheres and driving beats.
Throat
Directed by Flick Ferdinando and performed by John Paul Zaccarini, Throat is a stunning display of physical grace, an erotic hybrid of circus, cabaret, dance and performance. The soundtrack was composed by Pete Coyte, with string arrangements and violins by Ysanne. John Paul's performance in Throat was awarded the 2002 Total Theatre Award.
The Place Theatre
The Place is one of London's leading dance spaces, and is home to the London Contemporary Dance School. Ysanne's co-write 'Thinking of the Infinite Sun' inspired a group dance show performed at The Place.
Isis and Osiris
Produced for the play of the same name, this soundtrack was composed by Ysanne, with spoken word by Scotta Campbell. It features the story of Isis and Osiris, accompanied by Ysanne's metal violin, vintage synths and field recordings from Egypt.